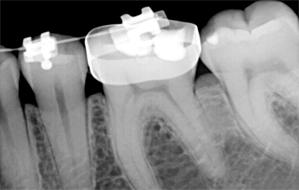 Sensors

- Dentrix ImageRay, ImageRayi
- Gendex, Dexis, Kodak RVG
- Schick, Suni, Sirona, Bio-Ray SDX

Phosphur Plate Systems

- Air Techniques Scan-X
- Soredex Optime
- Gendex Denoptix

Panoramic Systems

- Gendex
- Planmeca
- Sirona
- Instrumentarium
back to menu




Experience Matters


Utilizing a company that knows your practice can save lots of time and can help run the office smoothly and efficently. I can setup PMS and Imaging Hardware and Software, calibrate monitors, evaluate radiographs, fix problems, and generally keep you up to date with the latest technology.

Practice Management Software


Experience with Dentrix, Easy Dental, Open Dental, Eaglesoft, Curve Hero, Softdent, Practiceworks, Windent, Mogo, Orthochart, WinOMS, and Orthotrack. I also handle Patient Education Software such as Guru and Caesy. Electronic forms software including Medictalk and Paperless Technologies is supported and of course, Quickbooks Financial.


Imaging Software


Dentrix Image, Cliniview, Schicktech, Apteryx, MediaDent, Kodak Digital Imaging, Gendex Vixwin, Dexis Dex-Ray, Prexion 3D Cone Beam, Simplant, iCat Vision, Dentrix Clarity, Patterson Imaging, Tigerview and Visix.