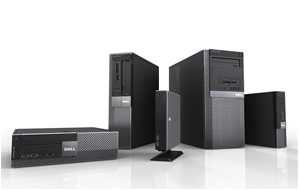 Backing Up Is Important. A Dental Office without a good backup system is a Dental Office taking risks. With Digital X-Rays, the Paperless Office, Financial Data, all on stored on the server; you should be worry free that the information is in good hands.

- Backups with External Drives.
- Backups over the Internet.
- Workstation Backups.
- Email Notification for Success.
back to menu


Services


Setup Practice Management Software and Digital Imaging Software, Backup Software, Anti-Virus, Remote Access, Remote Backup, Virtual Private Networking, Security Cameras and more.




SyncBack Pro
I-Drive
MS or Acronis

I prefer a combination of software to backup the office data. They have different features and price levels. Don't see your software on the list? No problem, give me a call.

Kaspersky
OpenDNS
MalwareBytes

Need some security? I have solutions to stop viruses and restrict employees on the internet.

Dell or Custom Built Computers?

There many dfferences in prices and features and I am happy to explain both. If you have a Dell are you taking advantage of Dell Open Manage or DRAC?

Microsoft Windows, Apple OSX, and Linux

I have experience with all three operating systems. Most offices run Windows, but a few have Mac's and some offices use Linux as the Server or with the Caesy Edge Server.